Our products
C.L.M. is constantly involved in research and development and testing of new finishing techniques; the perfect blend of traditional craftsmanship, use of technology in manufacturing, innovation and creativity in design and, as usual, high quality allows our Company to set up and propose, from a collection to the next one, a catalog listing products of unique taste and incomparable value.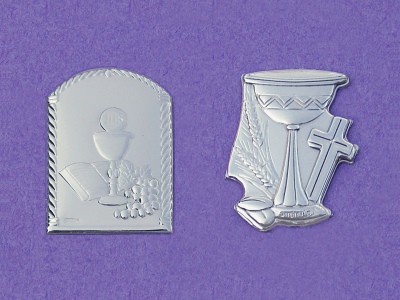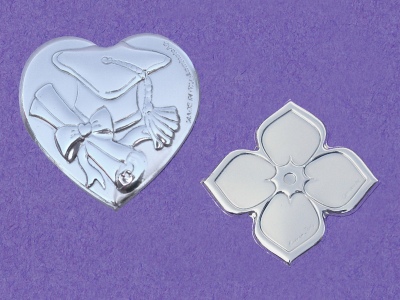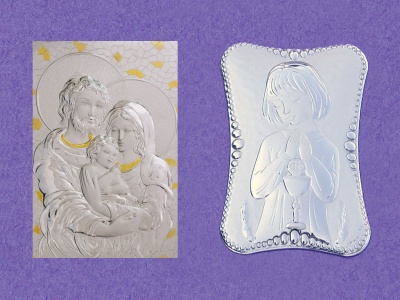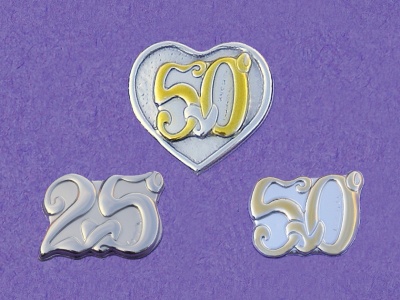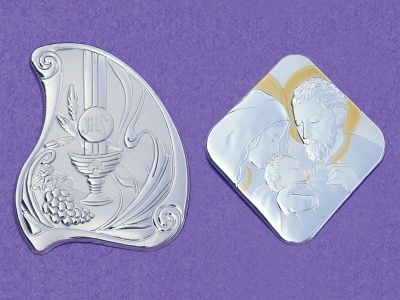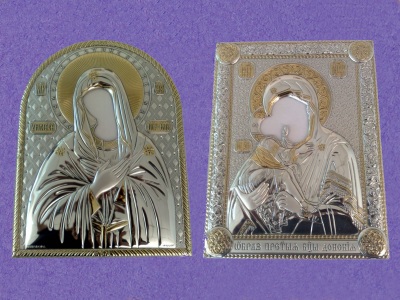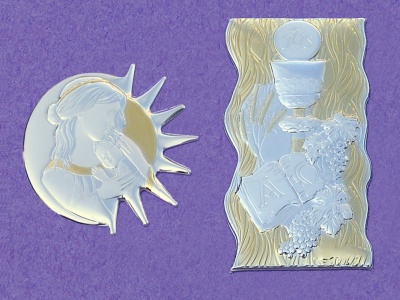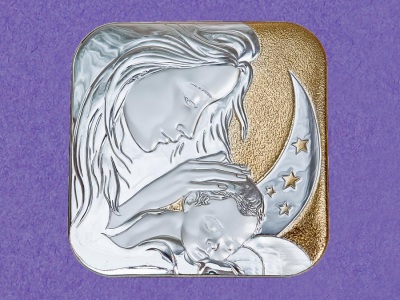 Production can be divided into three main areas:
• gift items, where, besides religious articles (which are still of special concern),
you can find several landscapes and subjects of various kinds,
offered in various styles, shapes and sizes
• photo frames in general, offered in many shapes and sizes,
and with various subjects
• wedding gifts and various applications,
among which you can find small items for a gift and/or ceremonies,
along with all the decorations that can be stuck to a wide range of products
such as glassware, desk items, paintings, other small decorative objects etc..
It's normal for a single article to appear more than once in the catalog, as it can be finished in several different ways: polished (standard model), polished with sandblasted or satinized parts, polished with sandblasted or satinized parts and gold parts ("gold" version).